This is a temporary Workaround if you use a Macbook on OSX 10.9 or 10.10.
After January 9.  2018 the CISCO VPN Client will be updatet if you connected to the vpn, but the new Version 4.5.02036 is not compatible with OSX 10.9 and 10.10.
You have to use the integrated VPN Service on macOS
How you add and configure the integrated VPN Service on macOS
Open System Settings go to the Network Settings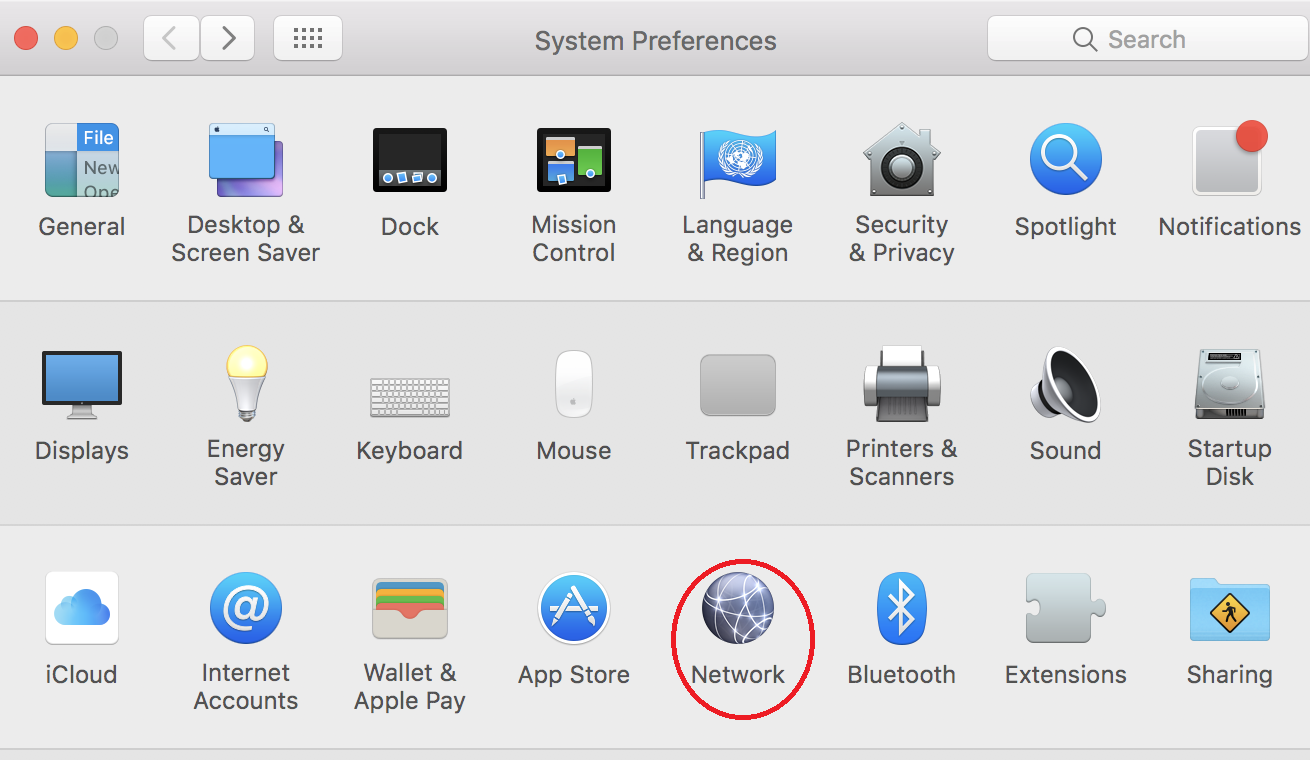 Create a new service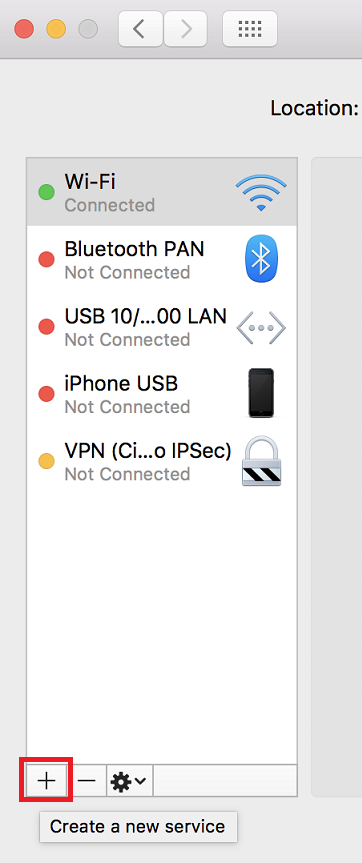 Select VPN as Interface
Select Cisco IPSec as VPN Type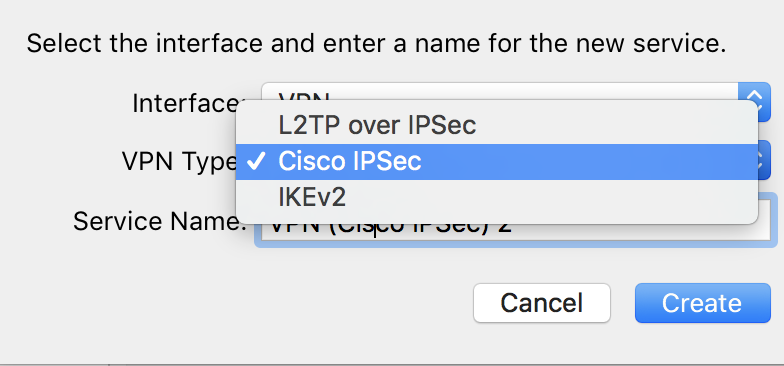 Change the Service Name to ETH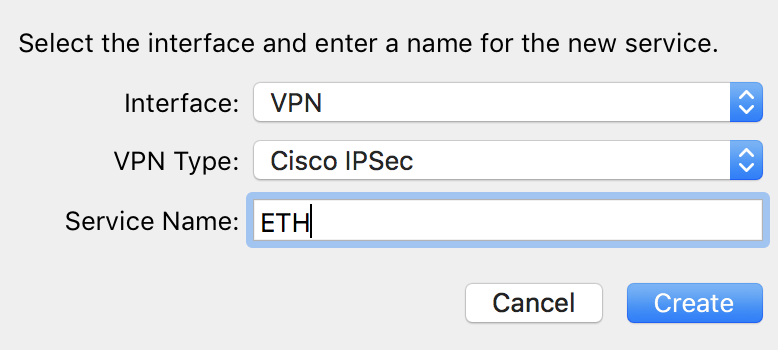 Create the VPN entry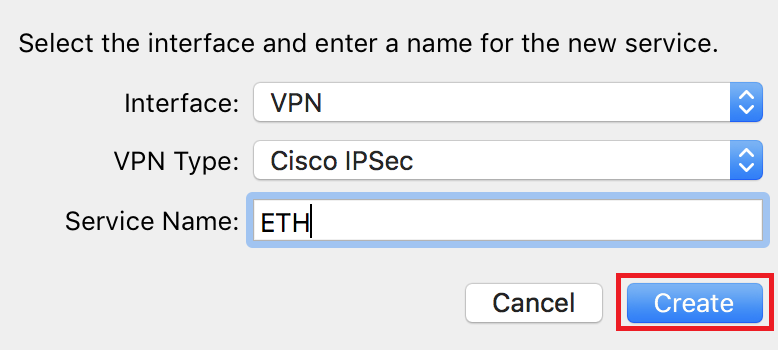 Now you should see the ETH VPN Entry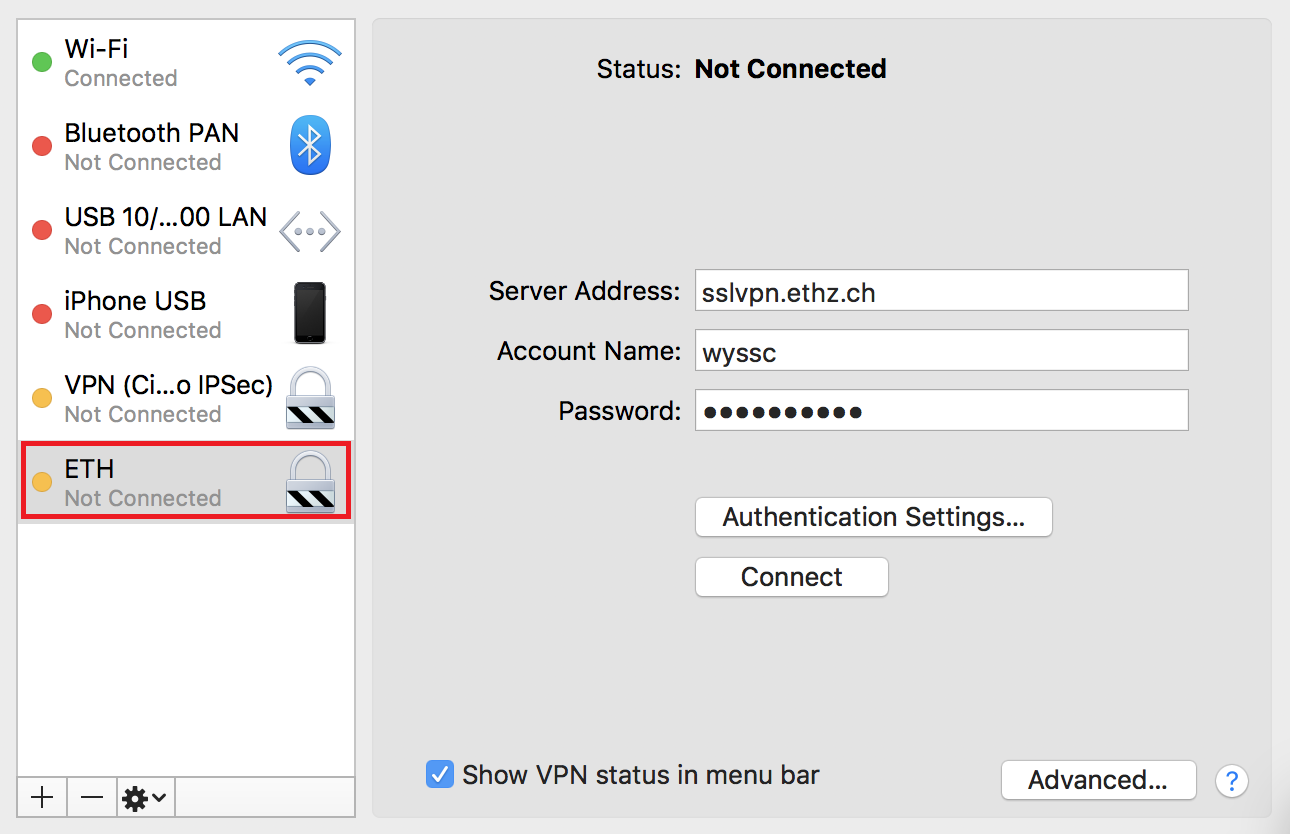 Now fill in
Server Adress: sslvpn.ethz.ch
Account Name: your ETH Login, same than you use for login to your Macbook.
Password: your Network Password, not the same as you use for for login to your Macbook.
Then Click on Authentication Settings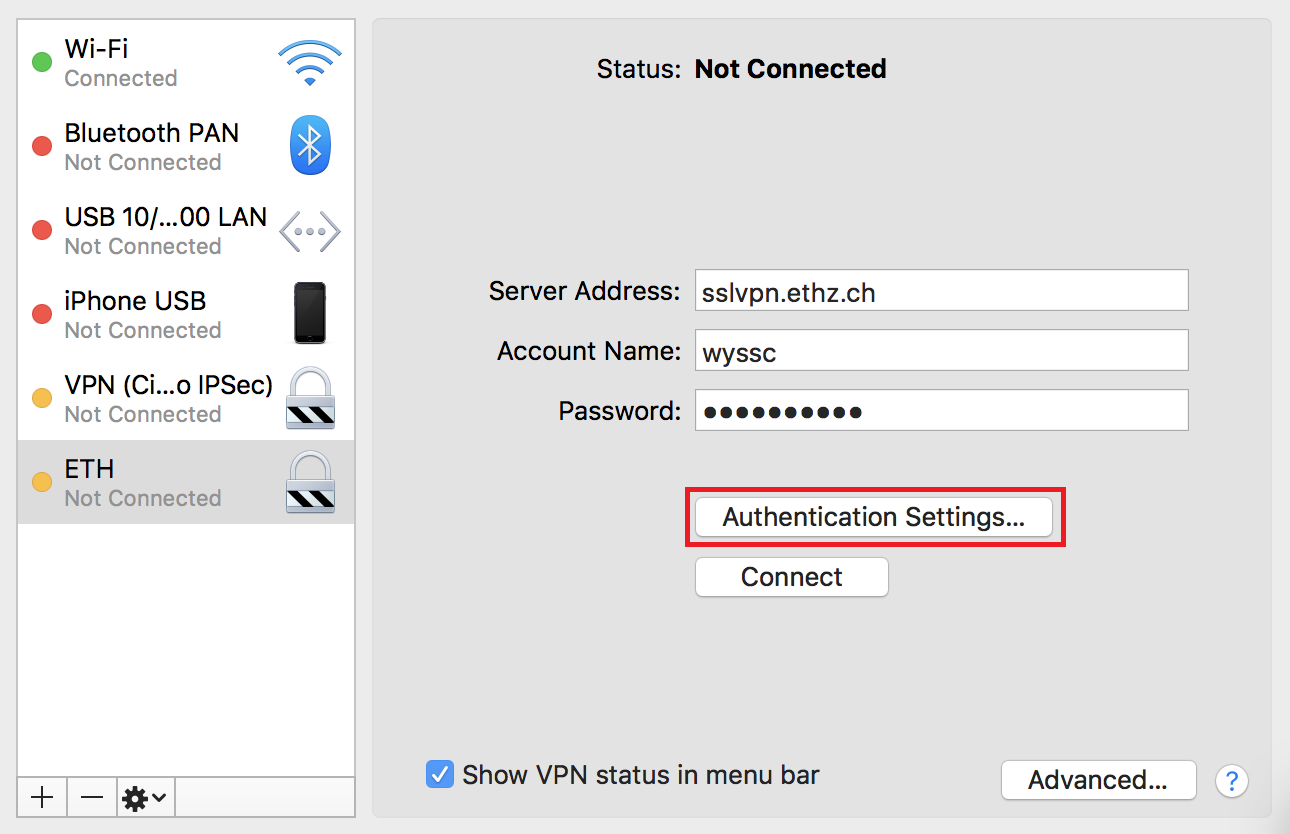 Fill out the
Shared Secret: find here
Group Name: ETHZ-spezial
Click on OK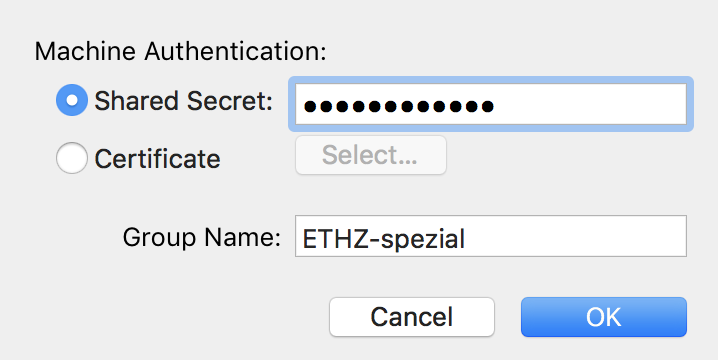 Click on Connect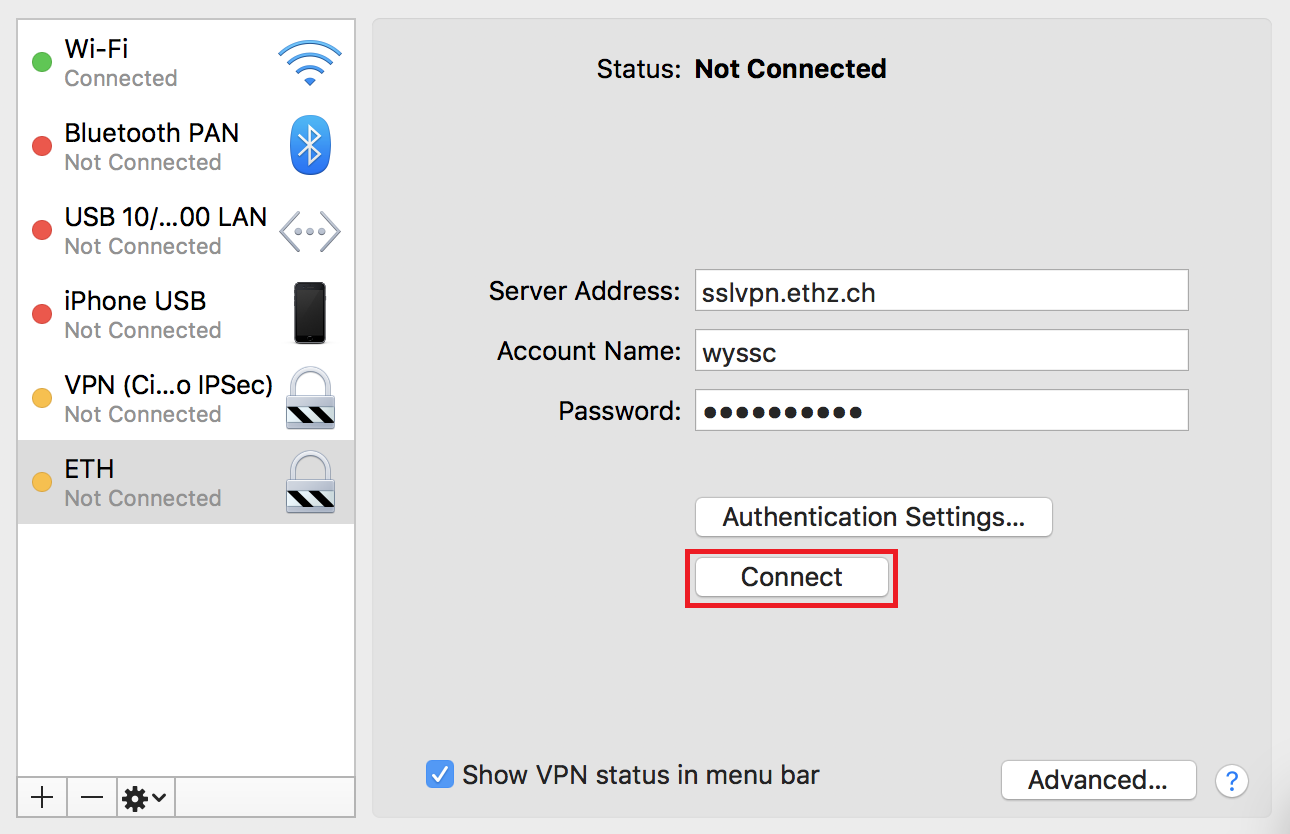 If your are Connected you will see the Status, Connection Time and IP Adress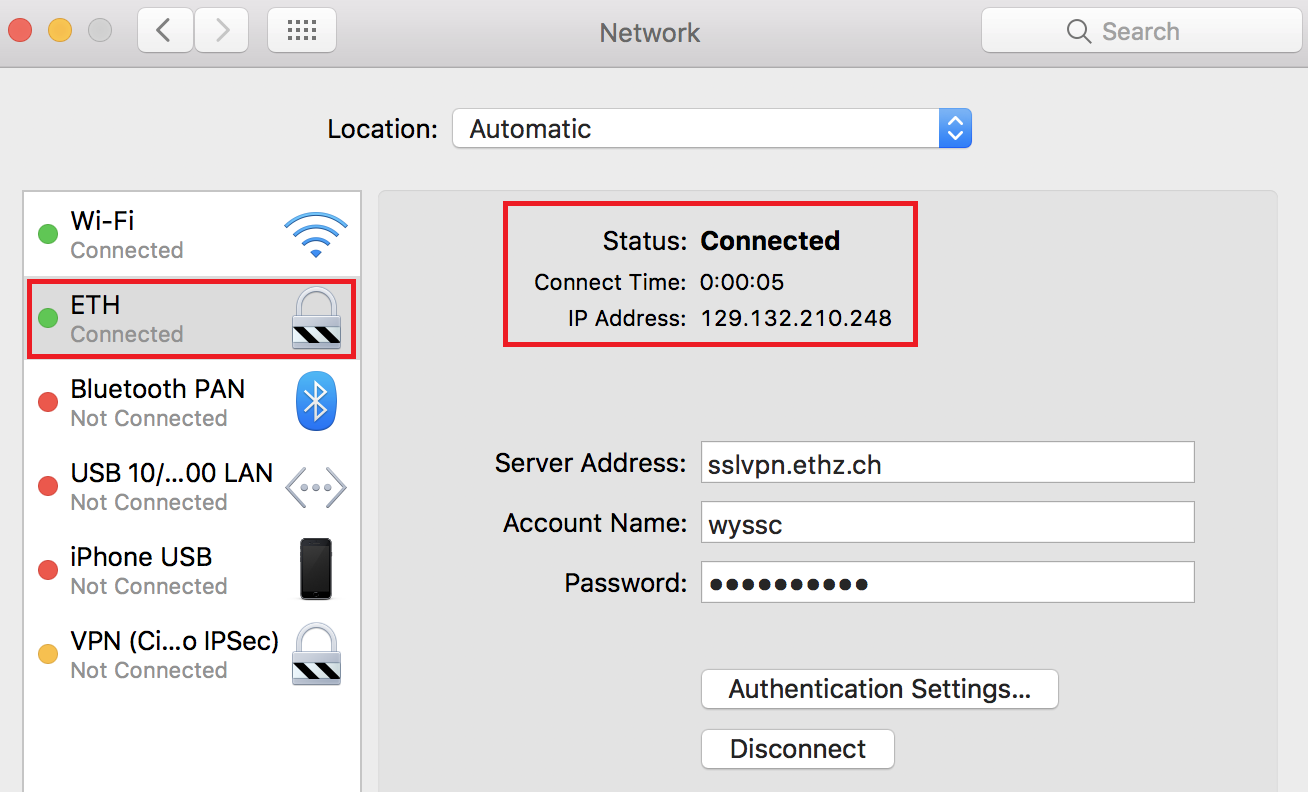 If you need help or further instructions please contact us.
+41 44 632 06 06
servicedesk@mtec.ethz.ch