(Adobe Creative Cloud All Apps CC DC)
Back to Software Adobe
Open a web browser and go to the website https://itshop.ethz.ch/
(If you have already ordered an Adobe license and now want to install the software, follow these instructions!)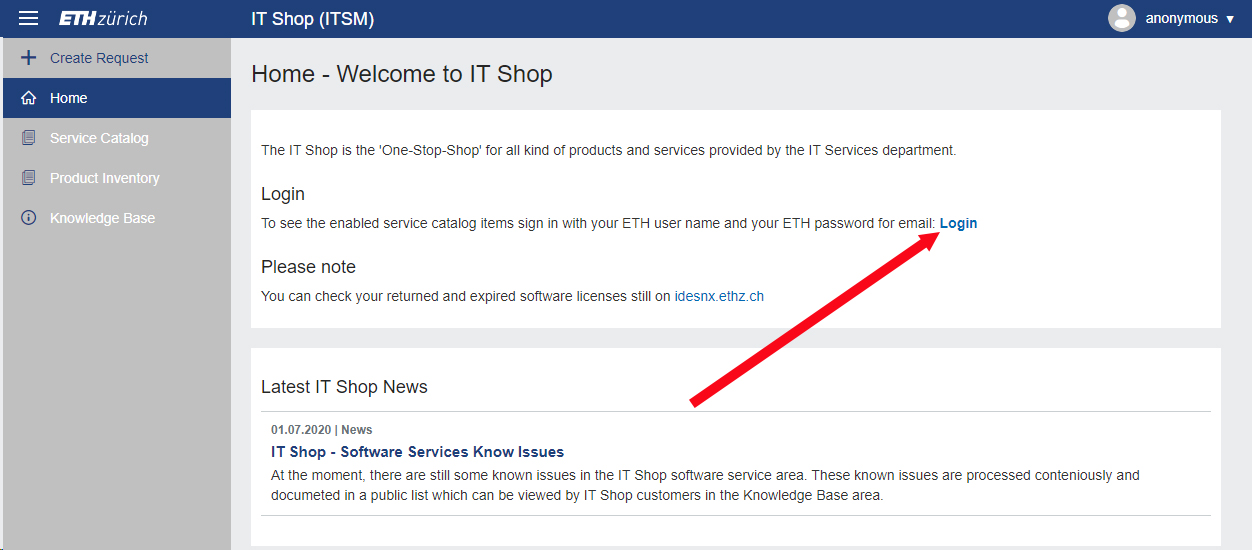 Click on the "anonymous" button or on Login to sign in.
If you are signed in, you can click on «Software & Licenses»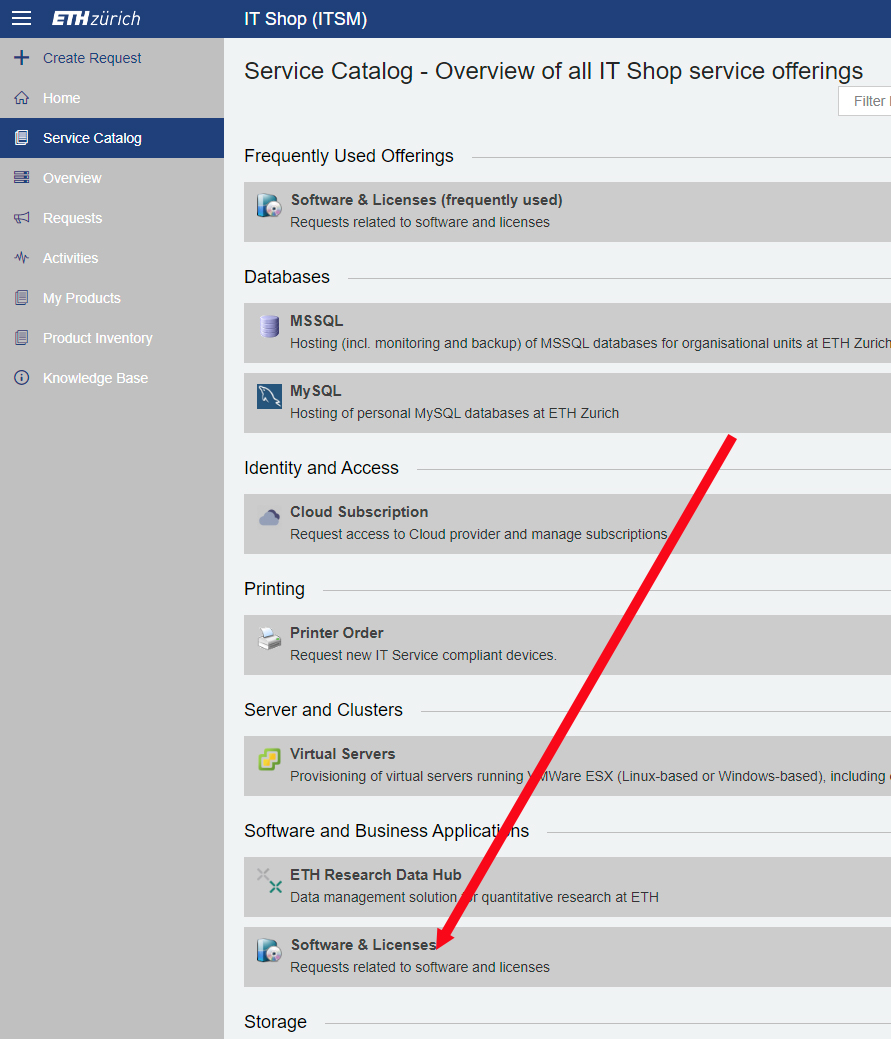 Now you can click on «Order Software»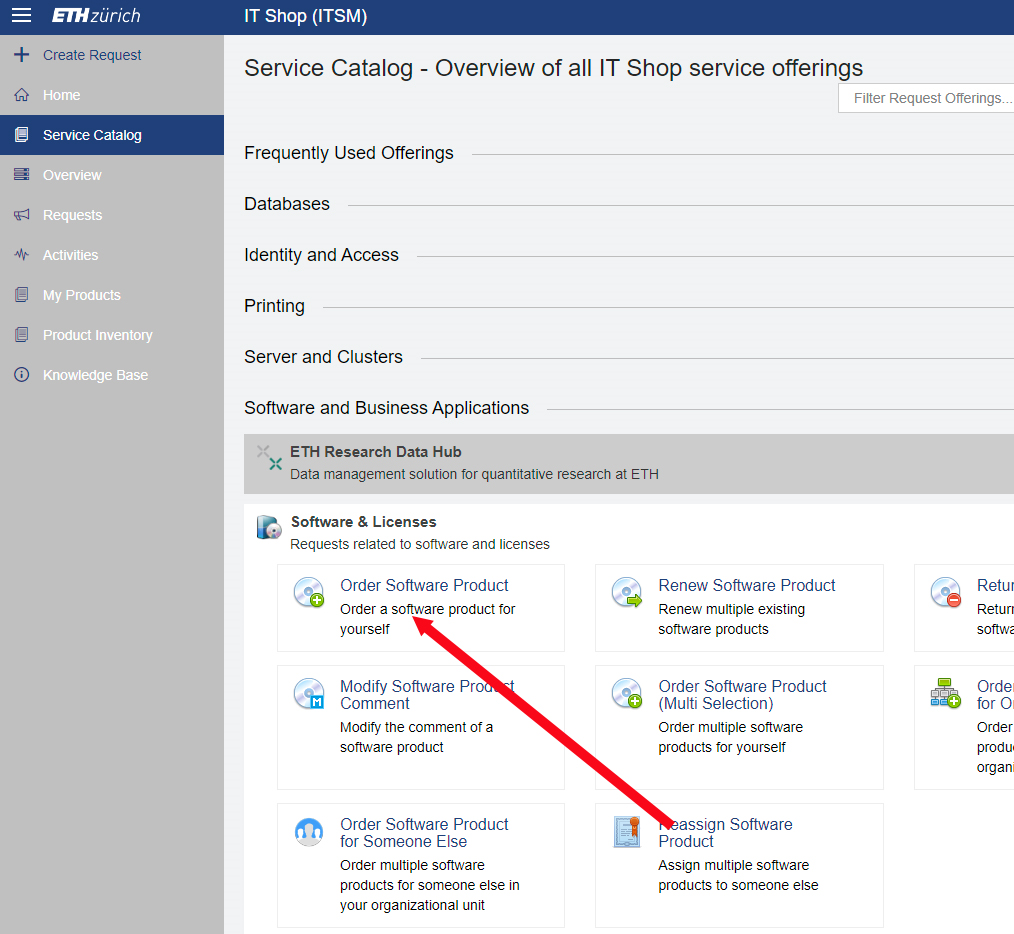 If you will see the next screen, you can choose «ETH-D-GESS», otherwise you can jump to the next step.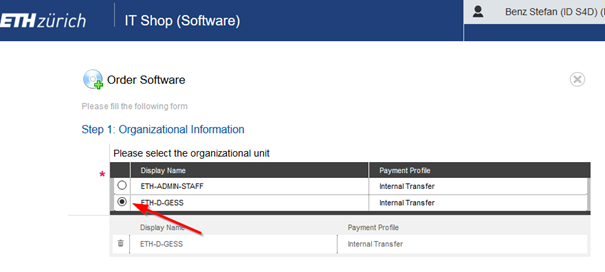 Here you enter «adobe» in the search string and press «Enter» or click the magnifier symbol.
Then you choose the software "Adobe Creative Cloud All Apps CC DC" and click on "Next Step".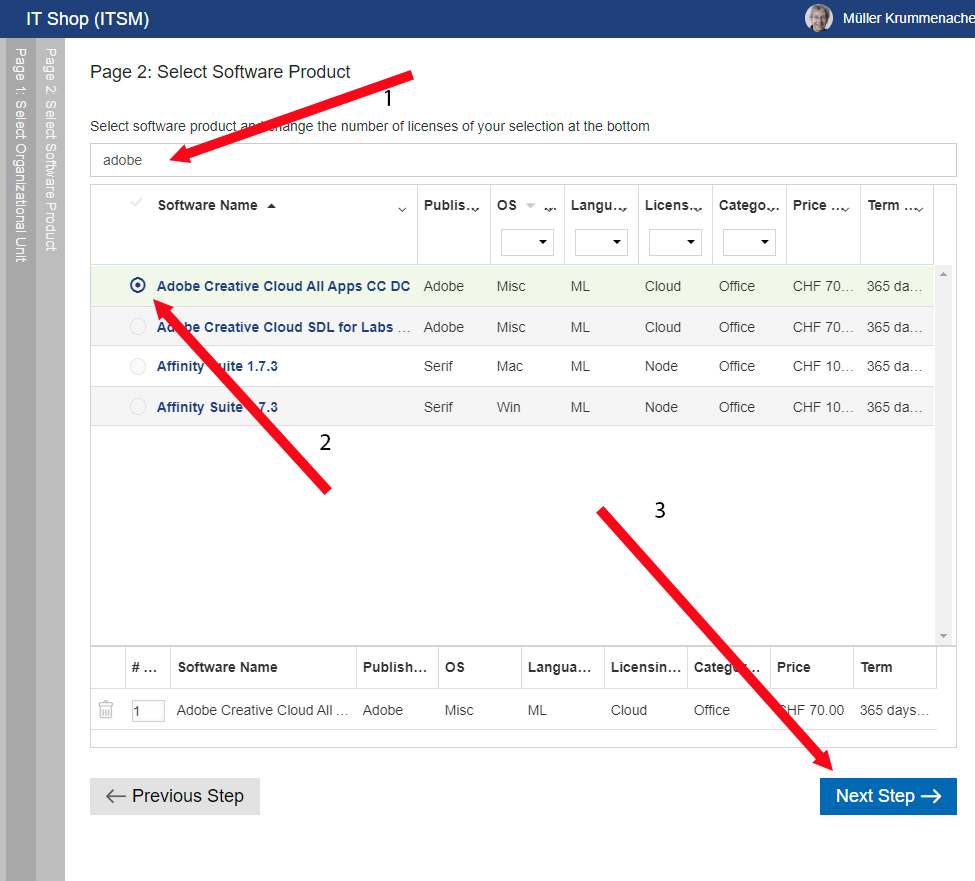 Now you have to enter 26035 (1) as the cost center number, click the magnifier symbol (2) and choose Benjamin Baum (3) as responsible person.
Because Benjamin Baum is on holidays you have to choose Stefan Benz (4). Provide a good reason why you need Adobe Software and then you can click «Next Step»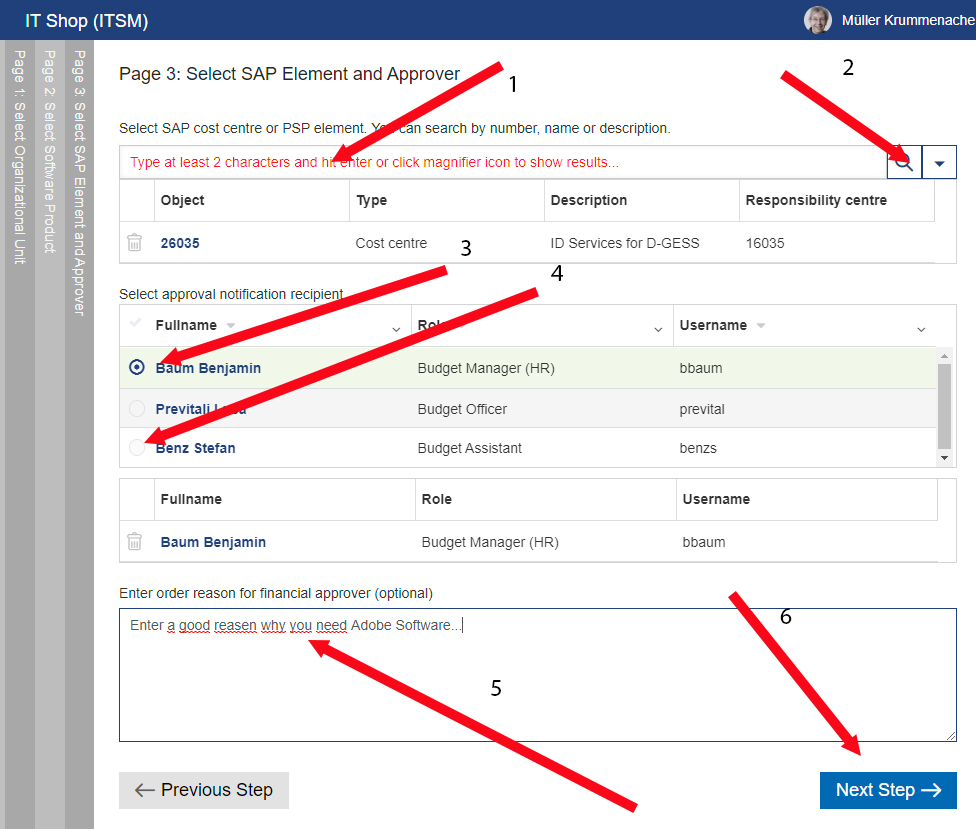 Here you can read the license agreement and confirm this by clicking «Yes». Then click "Submit Request"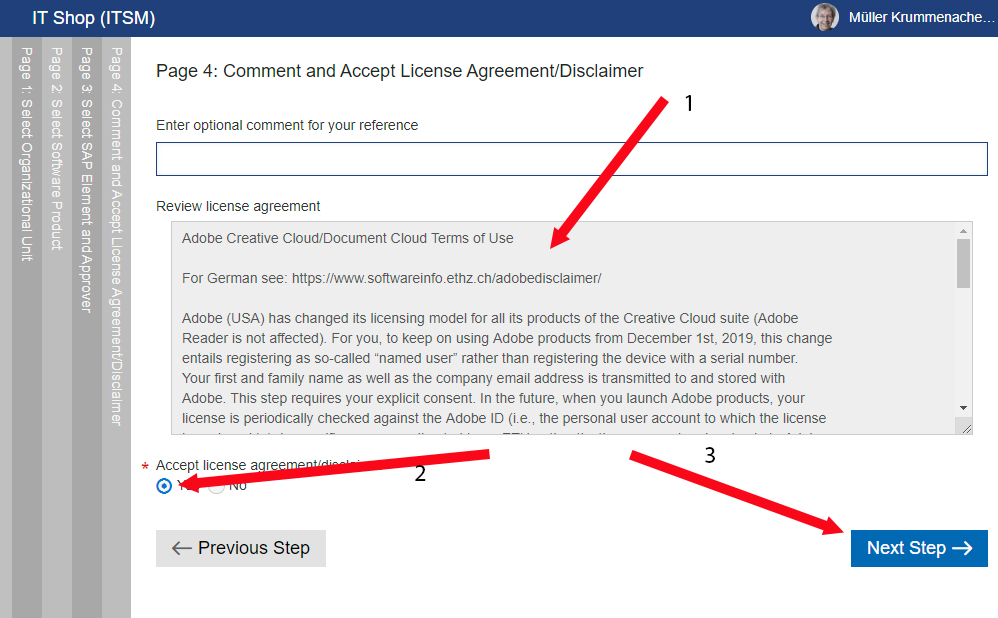 Check the summary (1) and click Submit Request it it is Submit Request (2).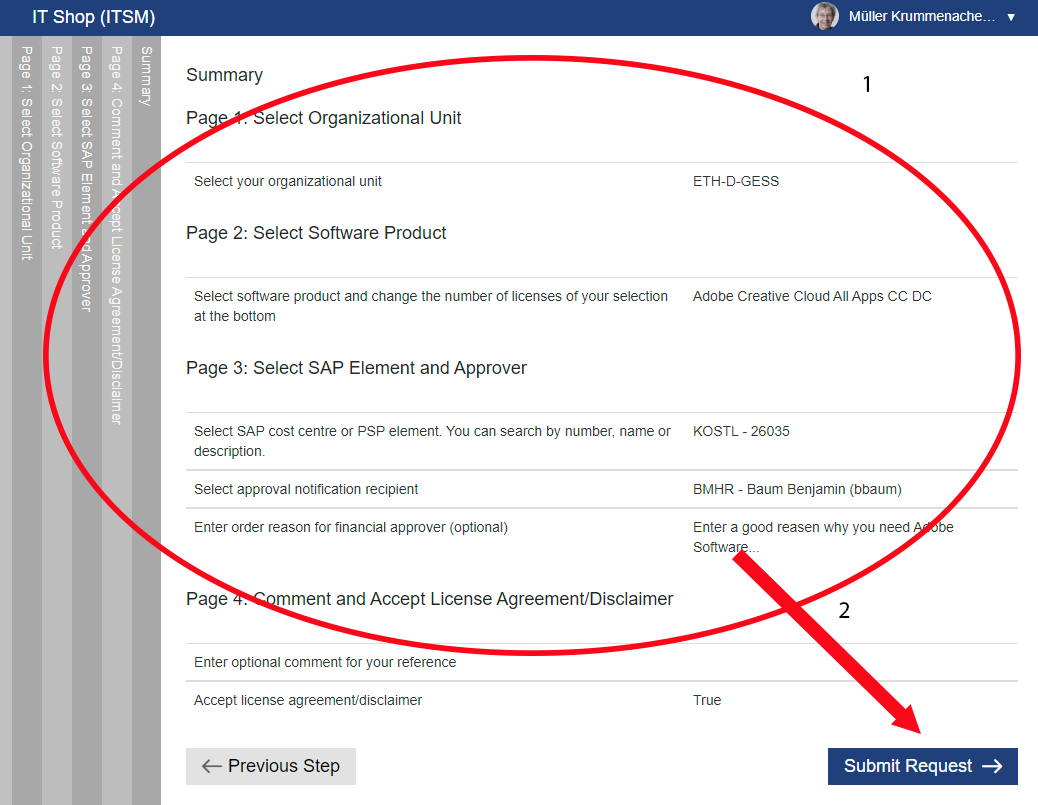 If you see this picture your order is submitted successfully and you can close the windows.

Now you have to wait until you receive the confirmation e-mail from the IT-Shop. You will get two emails: One from the ETH IT-Shop confirming that you have ordered the Adobe Creative Cloud software and one from Adobe confirming that you now have access to the Adobe Apps. You may click "Get Started", but you don't have to. It's easyer to follow these instructions:
(Please do not follow the installation instruction from the IT-shop but this:)
How to install the Adobe software.