Our Apple devices are delivered with a standard set of managed applications and customized automatically to fit in our IT environment. The current catalogue of common applications is listed below. Applications are deployed and maintained using a Client deployment system
Software Standard Package
OS (10.13)
Adobe Acrobat DC
Cisco VPN
Firefox
Flash Player
Google Chrome
JRE 8 (Java)
Microsoft Remote Desktop
Office 2016
Polybox
Skype
Sophos
VLC
Self Service
We provide a self-service app store which gives you the ability to install apps, update software and maintain your device without a help desk ticket.
You can find the ETH self service in your applications:

In the ETH self service you can find applications on demand and scripts. You can start them by clicking on "install" below the application.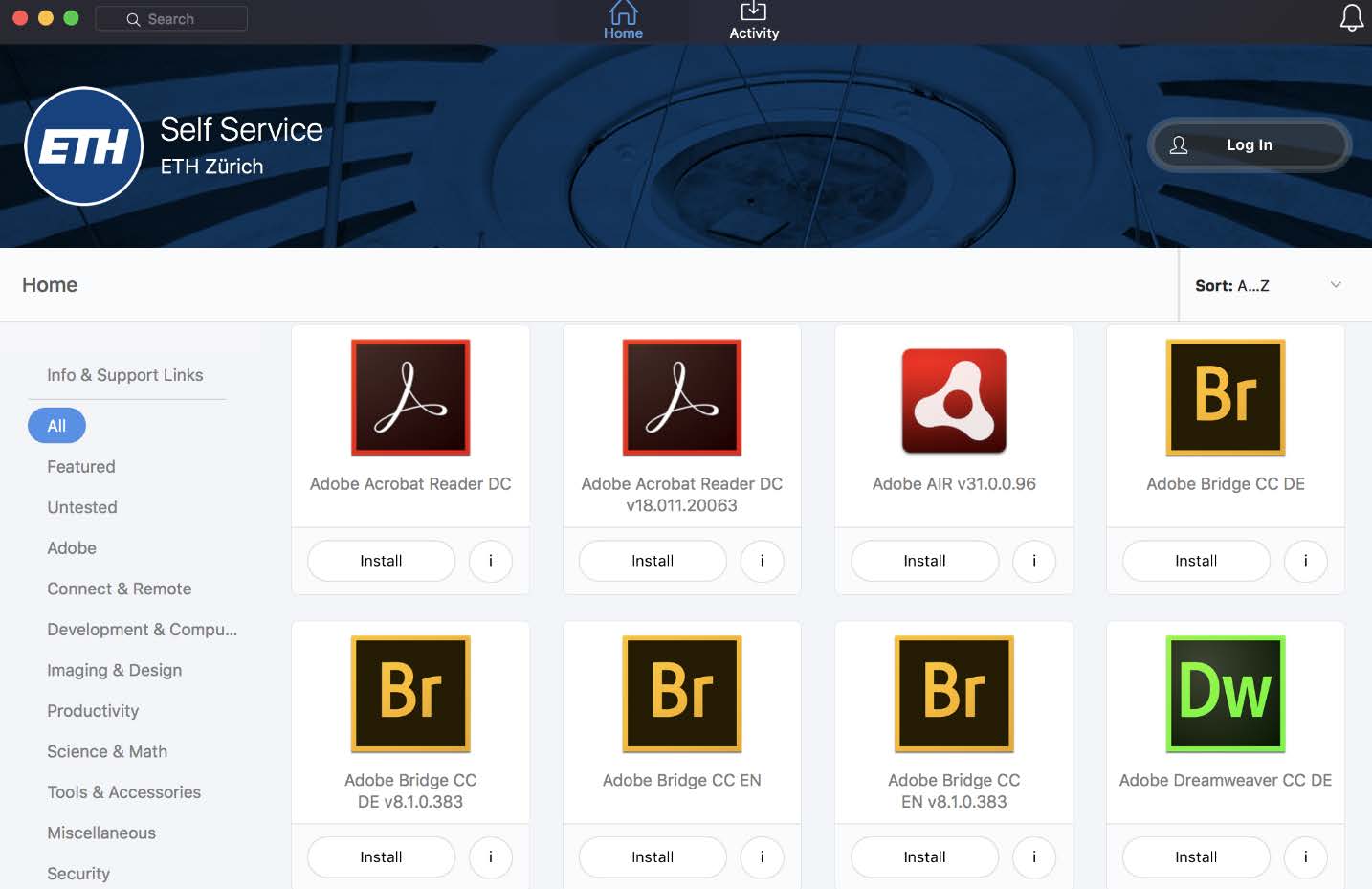 Related instructions
macOS: Connect to a remote folder