Scan settings
Original feed type
Send file type / name
Scan settings

Set original type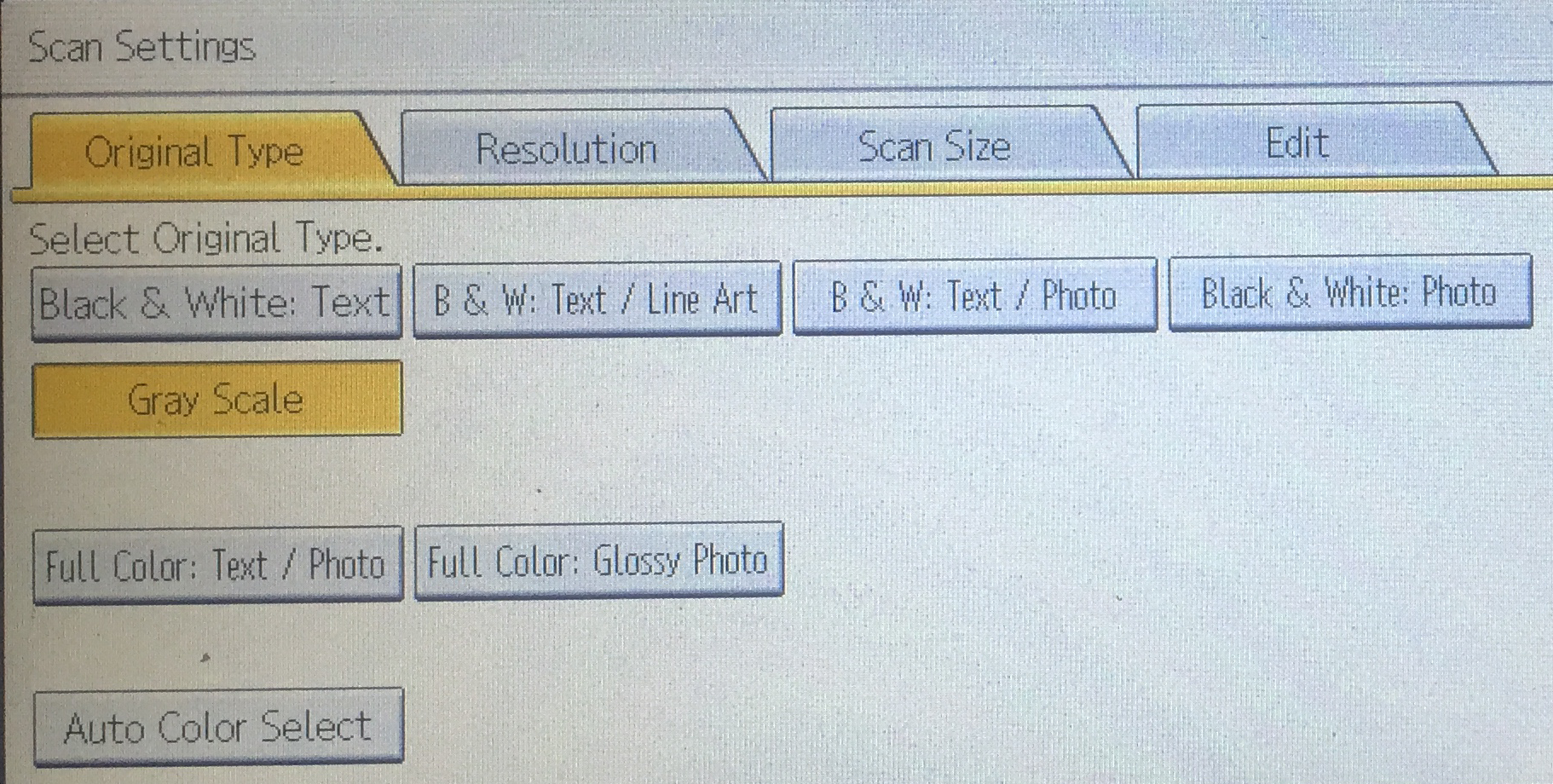 Choose "Auto color select" if your document allows it. (Prints on grey paper may end in text with grey back ground.

Select resolution
Leave 300 dpi for A4 originals, use higher resolution for smaller originals and lower for bigger.

Select scan size
Leave Auto detect if the size isn't recognized.

Original feed type

Select item
Choose book type original if you scan a book or a journal.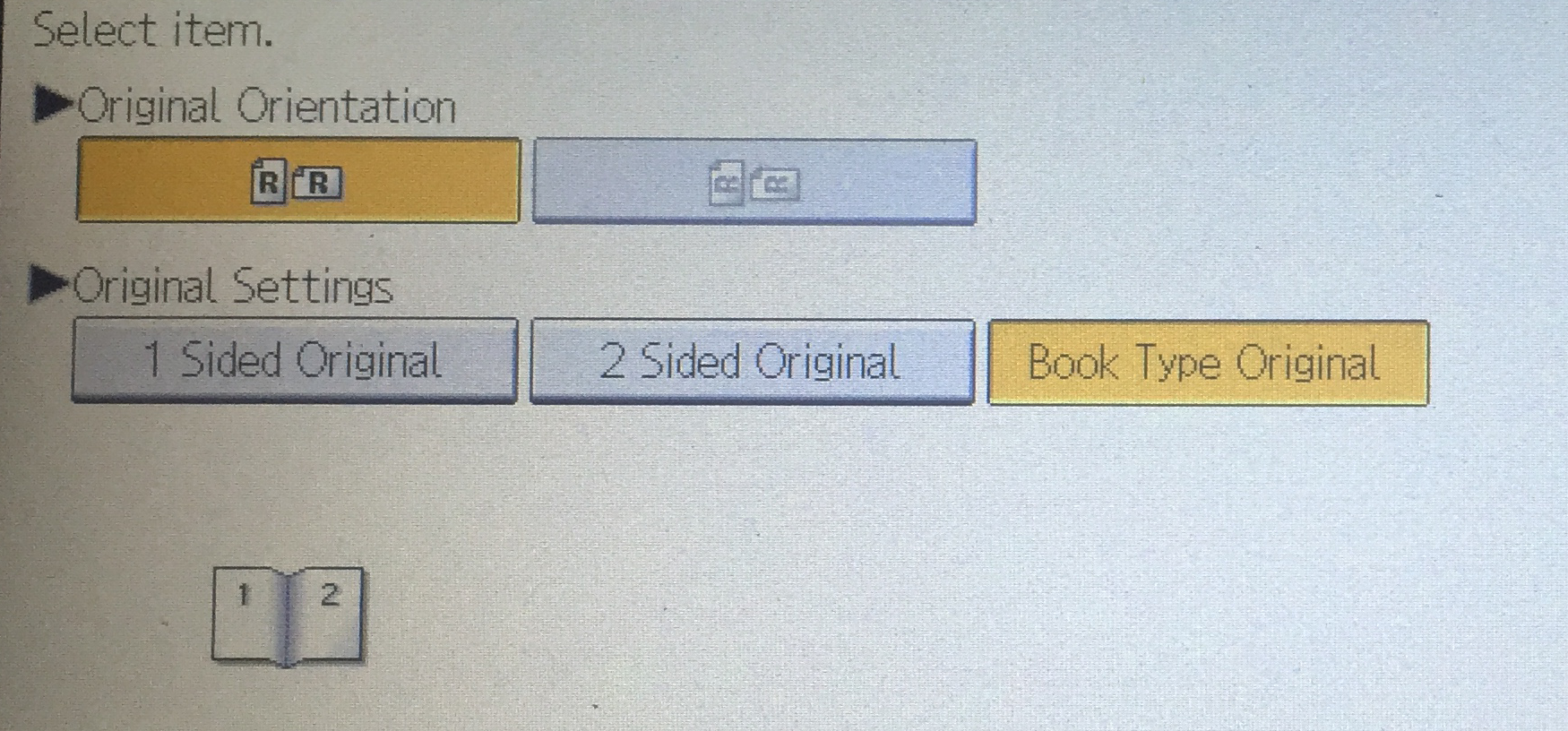 Send file type / name

Choose out of the options