Backup
A backup of the files and folders on server gess-fs (personal home folder) and the NAS (group storage) is made daily by TSM  (Tivoli Storage Manager) with a 3 month retention time.
There is no backup for data stored on local disks.
Previous Versions
Additionally, 6 snapshots (checkpoints, aka previous versions) are taken on the home folders during 6 working days. As soon as a file or folder is modified or erased, its state at the defined previous point in time is kept and can be recovered by the user. The defined point in time are 07:00, 11:00, 12:00, 15:00, 19:00 and 23.00. Use cases for previous versions are:
Files and folders unwanted deletion
File corruptions
Files overwritten
Please note that one daily previous version is available for Groups Folders.
Older Versions
If you need to get back to an older version please contact us by using the web form.
Previous Versions
To recover from a previous version, right-click the overwritten or corrupted files, choose "Properties" and go to "Previous versions". In the pop-up window under the "Previous Versions" tab, you will find older versions of your file. To recover previous versions of deleted files or folders, right click the parent folder.
Mac
To recover from a previous version navigate with the finder to the folder where it is or was stored. Open "Go / Gehe zu" and choose "Go to folder / Gehe zum Ordner" and type ".ckpt" as folder name.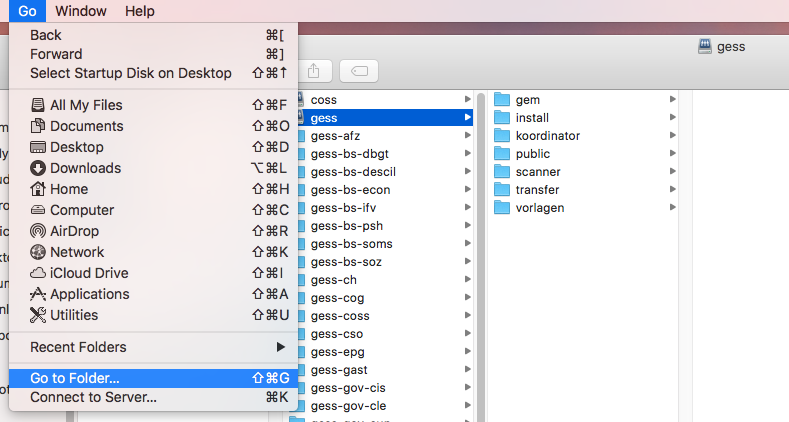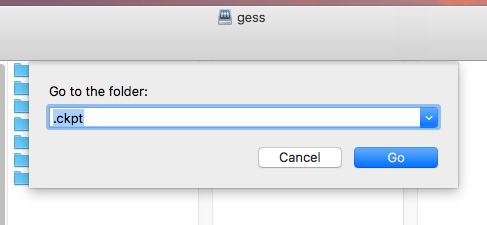 2. You can now get an overview of different drive versions stored on the server. The name of the folder symbolizes time of backup. With drag and drop you can copy an entire backup to the location of your choice. Double-clicking on a backup copy, allows you to do the same with individual files.