How to check your App subscriptions (App-V):
1. Open https://app.ethz.ch in your browser and log in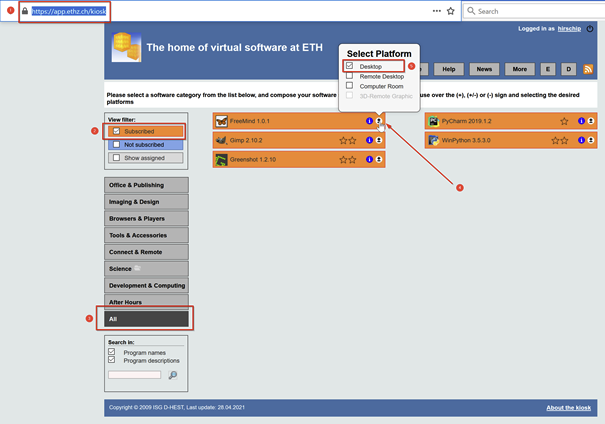 2. Set first filter to "Subscribed" only
3. Set second filter to "All"
Now, you see all subscribed software. To check if it's subscribed for your Client or for the RDS-Server:
4. Hover the mouse over the +/- symbol, then the selection field appears.
5. Desktop = local client (notebook or desktop computer), Remote Desktop = RDS Server
To remove the subscription, uncheck the checkbox by clicking on it.