Overview
You work with your standard nethz user account for security reasons in order to protect your computer by preventing making changes that affect everyone who uses the computer, such as deleting files that are required for the computer to work or changing settings.
When you are logged on with a standard account, you can do almost anything that you can do with an administrator account, but if you want to do something that affects other users of the computer, such as installing software or changing security settings, you might be asked to provide a password for an administrator account.
In this case, enter the local administrator account "spadmin". For Windows the prefix ".\" indicates the local account.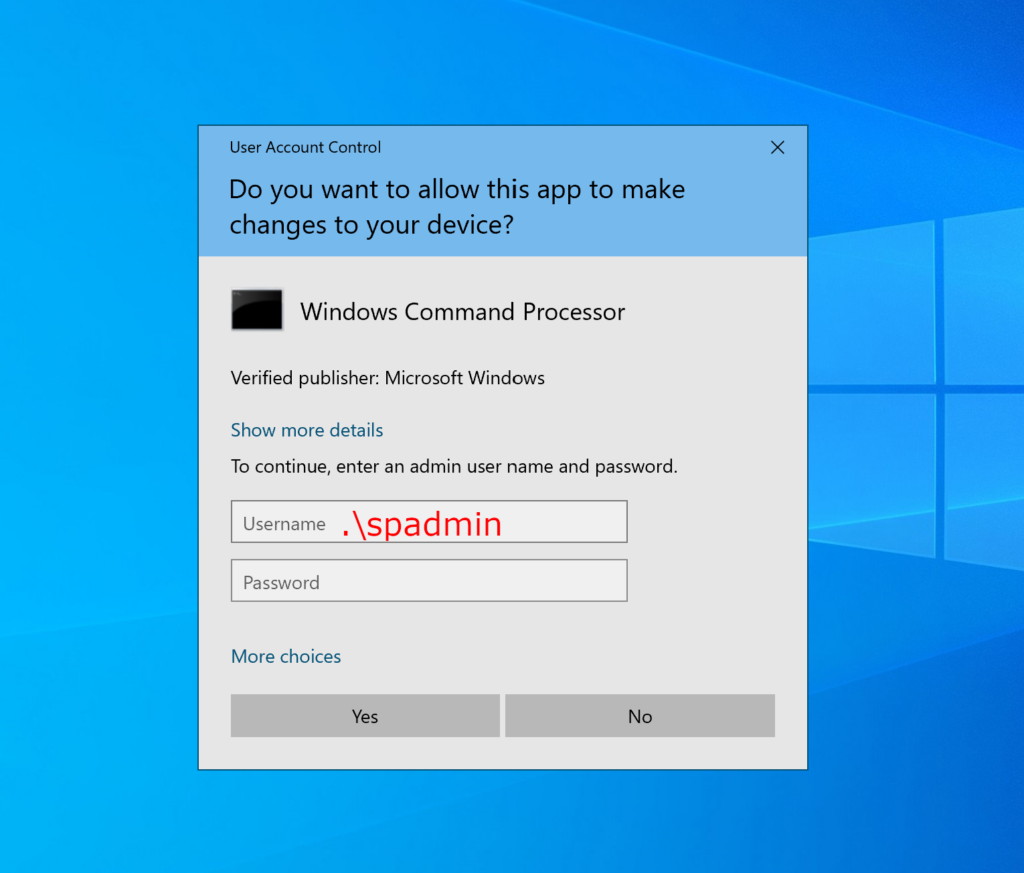 Change spadmin password
If you don't have or you need to rest the spadmin password please contact us.
Press the Windows key and then type "lusrmgr.msc".

At the top of the window, launch the application as admin.
Now log in with the local user spadmin and enter the password for this user, which you have received from the it staff. The username must be preceded by the following: .\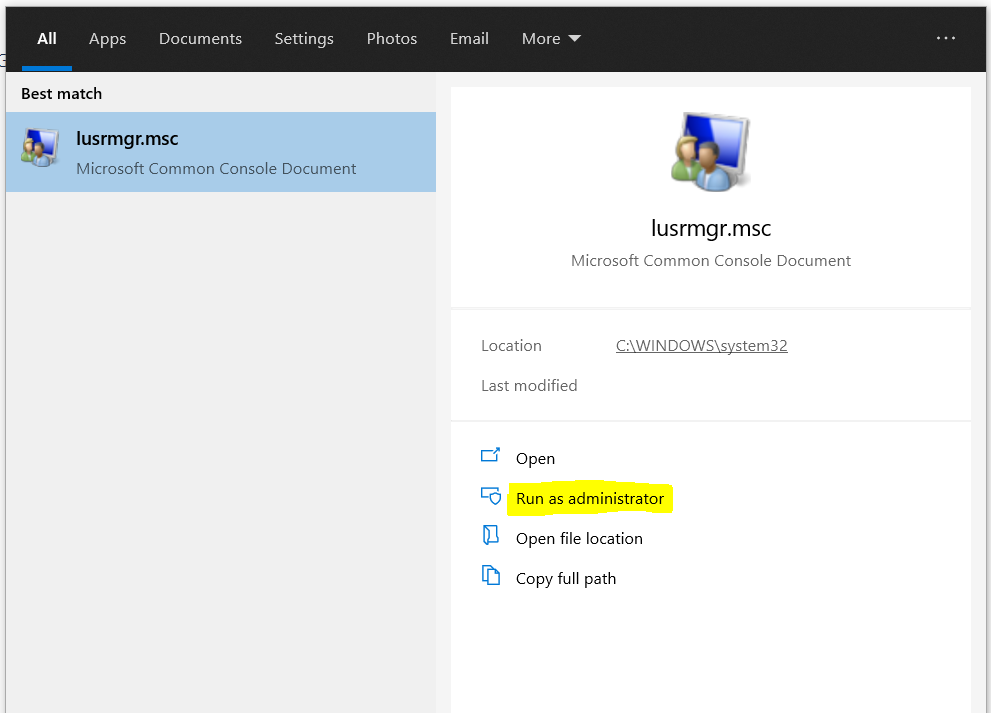 Now you can change the password of the user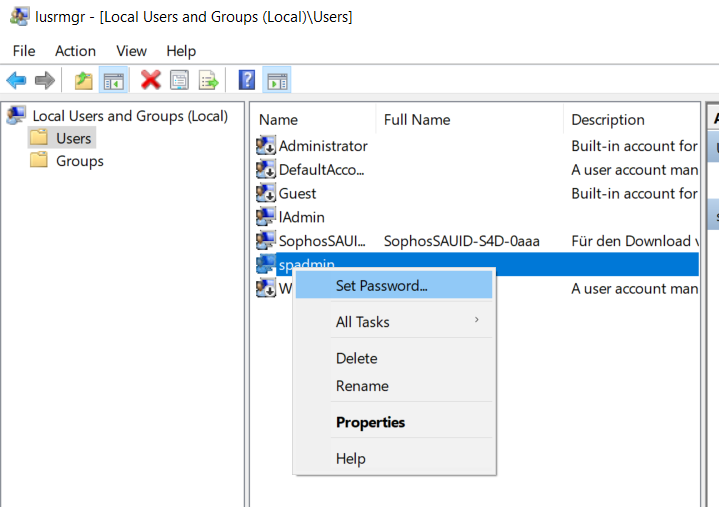 Start "Application as admin" / "Installation as admin"
Go to your application or installation file for which local admin permission is required. In this example i start an application as admin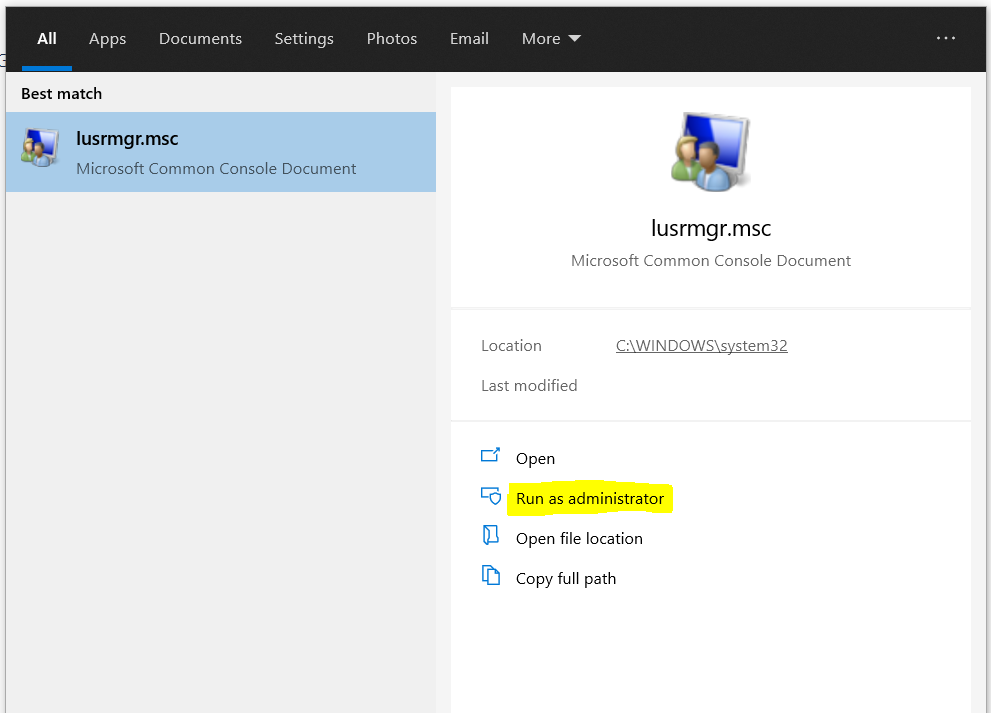 Now log in with the local user spadmin and enter the password for this user. The username must be preceded by the following: .\